Exhibit 99.1

Primerica Names Tracy Tan as Successor to Chief Financial Officer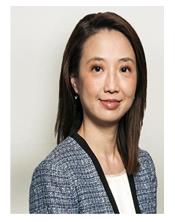 DULUTH, Ga., Sept. 14, 2023—Primerica, Inc. (NYSE:PRI), a leading provider of financial services to middle-income families in the United States and Canada, today announced the appointment of Tracy Tan to the role of Executive Vice President, Finance reporting to the company's Chief Executive Officer, Glenn Williams beginning on October 16, 2023. Tan will assume the role of Chief Financial Officer as of the date that the Company's existing Chief Financial Officer relinquishes that title, which shall occur no later than April 1, 2024.
"We are honored that an executive of Ms. Tan's capability and experience is joining Primerica's leadership team," said Glenn Williams, Primerica CEO. "Tracy is a proven financial leader who will allow us to continue the fiscal discipline that has served us well during the company's history. In addition, her breadth of exposure will add a new perspective as we plan for future success."
Ms. Tan is an accomplished finance business leader with more than twenty years of progressive finance and leadership experience. She comes to Primerica from Strategic Link Consulting (SLC), a fintech enterprise offering turnkey solutions, lending platform and risk management services, where she has served as the company's Chief Financial Officer since November 2018. At SLC, she is responsible for overseeing economic and business strategy, financial management, planning and analysis, controllership, treasury, investor relations, tax, audits, and capital markets for all lines of business. During portions of her tenure, she also headed SLC's Strategy and Human Resources functions.
From December 2015 to January 2018, Ms. Tan was Senior Vice President and Chief Financial Officer for Assurant Global Housing, a subsidiary of Assurant, Inc. (NYSE: AIZ), an insurance and financial services company. From October 2013 to December 2015, she served as Vice President of Finance and Divisional CFO for Novelis North America, a subsidiary of Novelis, a global leader in rolled aluminum. From September 2005 to September 2013, she was Vice President of Finance and Divisional CFO for the Electrical and Industrial Divisions of Southwire Company, a top global wire and cable producer. Ms. Tan began her career at General Electric Company in 1996, where she held various roles with increasing responsibilities across four industries through 2005, including her last role, from July 2003 to August 2005, as Vice President and Chief Financial Officer for GE Intelligent Platform Embedded Systems. Ms. Tan holds a B.A. degree in English Language Arts from Xi'an International Studies University, China and an M.B.A. degree from Bowling Green State University. She is also an alumna of GE's Experienced Financial Leadership Program and Financial Management Program.